Fail to succeed
"Falling is part of getting better." – Darren Hardy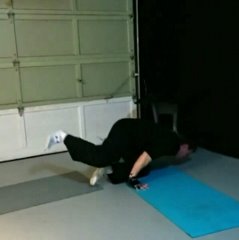 This past year I have gotten really into personal development. Continuous growth and development for me as a person in all aspects of my life has been a key point for 2015. I have really found value in a constant pursuit of continuous self improvement. Considering fitness is a key part of that it works well to apply it to fitness and health. As I move into 2016 I plan to continue my development through reading books, going to seminars, researching further all parts of my life I am relentlessly trying to improve. Fitness, health, nutrition, leadership, management, sports etc.
During my personal growth last year, while writing the garage calisthenics program, I came across some very important advice and it really changed how I went about my training and how I approached fitness and especially calisthenics. It is the corner stone of deliberate practice and many people are actually avoiding it all together and its limiting growth
FAILURE!
Probably the best piece of advice I ever read on both personal growth and deliberate practice is if you aren't failing you aren't going to succeed. What! I know most people do the exact opposite. They avoid failure like the plague.  The thing is avoiding failure is actually stunting your progress forward. In both life and fitness.
Changing my training style to seek failure has gotten me so much farther in my training and results. It becomes an obsession to fail. You see, if you aren't failing you aren't learning and if you aren't failing, you aren't pushing your self to the next level.  It is actually really simple. Each day you need to find your fail point. Especially in fitness, other wise you will plateau. If you try and fail, but keep trying getting up again and again and failing again, you will eventually succeed. The more you seek failure the more success and growth you will have. Eventually you won't fail at what you just tried to do. Instead you will fail at the next move in a progression, or the next 5 pounds, or the next mile etc. all of a sudden you have made bounds of progress and what you failed on before is easy as pie for you!
If you push your self to fail you will find success I can guarantee it. It will force you to try things you can not do. If at first you don't succeed try, try again!
Imprint it into your mind that if you don't fail at something today, you didn't pursue growth. Record it. In your daily and weekly tracking record what you tried to do today that you couldn't yesterday. Try to bench press 5 more pounds, try and run 5 more minutes, try a one arm handstand, try try try. Within a few tries you will do the 5 more pounds, run another 5 minutes and get that one arm hand stand. Then, as deliberate practice goes, you will try and bench 10 more pounds, run 10 more minutes or try a one arm crane hand stand!
Now go fail at something.